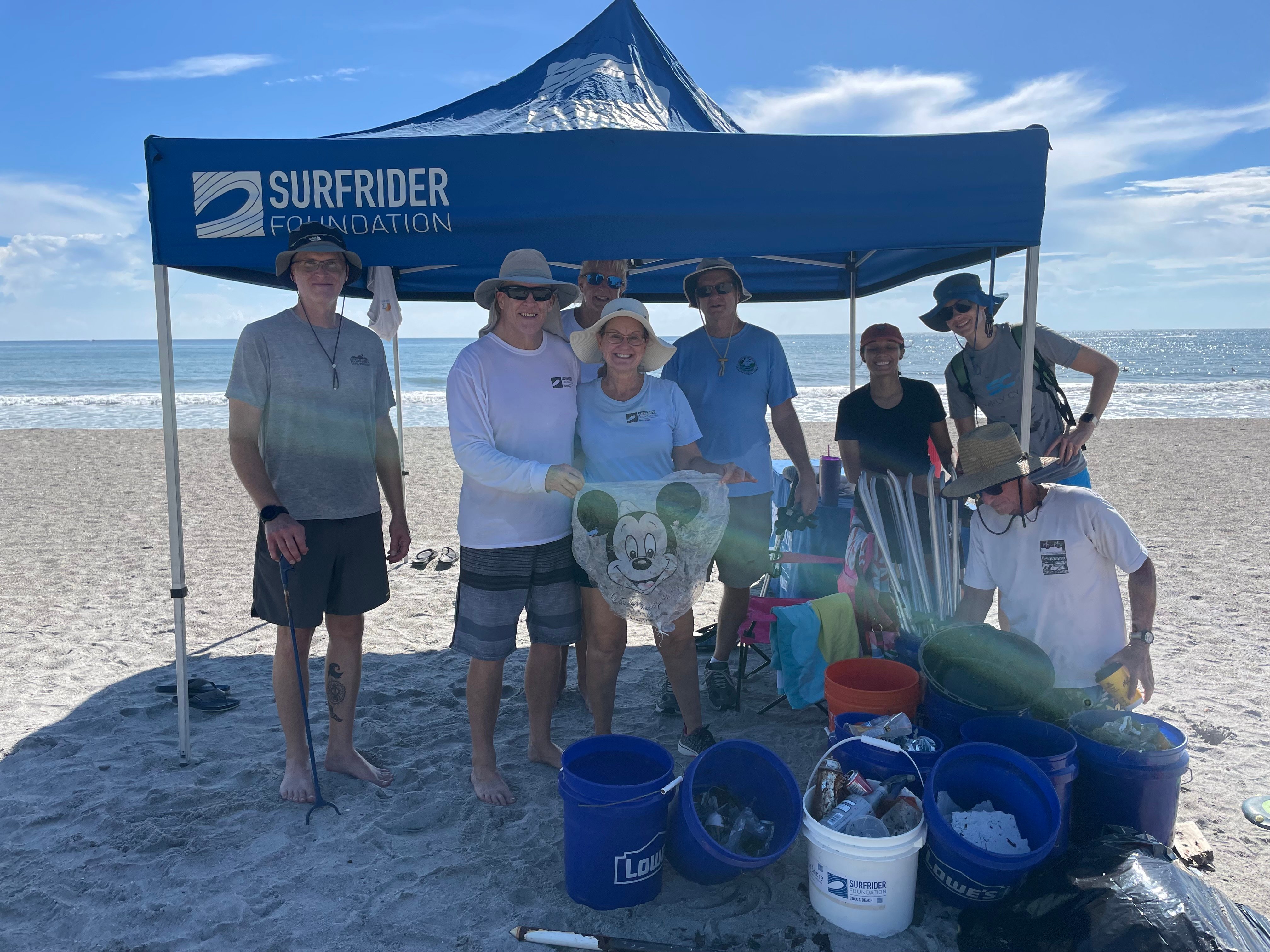 Why? To Be Happy on a Clean Beach!
So many of us enjoy a beautiful day at the beach. With warm sand, seashells and sunshine, fun waves, and fascinating marine life, we realize the beach and the ocean make us happy and emotionally healthy. Keeping the beaches clean and safe is an important part of Surfrider's goals through the Beach Cleanup program.
At the clean-ups, straws, plastic bottles, polystyrene foam, single use plastics, cigarette butts, and other debris are collected weighed and recorded. This data is then compiled nationwide, identifying the types of trash and harmful debris so that we can find solutions to stop it from entering our ocean and littering our beaches.
By volunteering at a beach cleanup, we become more aware of our own lifestyle and the importance of reducing plastic pollution. Tons of plastic waste enters our oceans every year impacting our marine ecosystems and wildlife. Plastic fragments displace plankton as the base of the food chain, and toxic chemicals are transferred into the food we eat.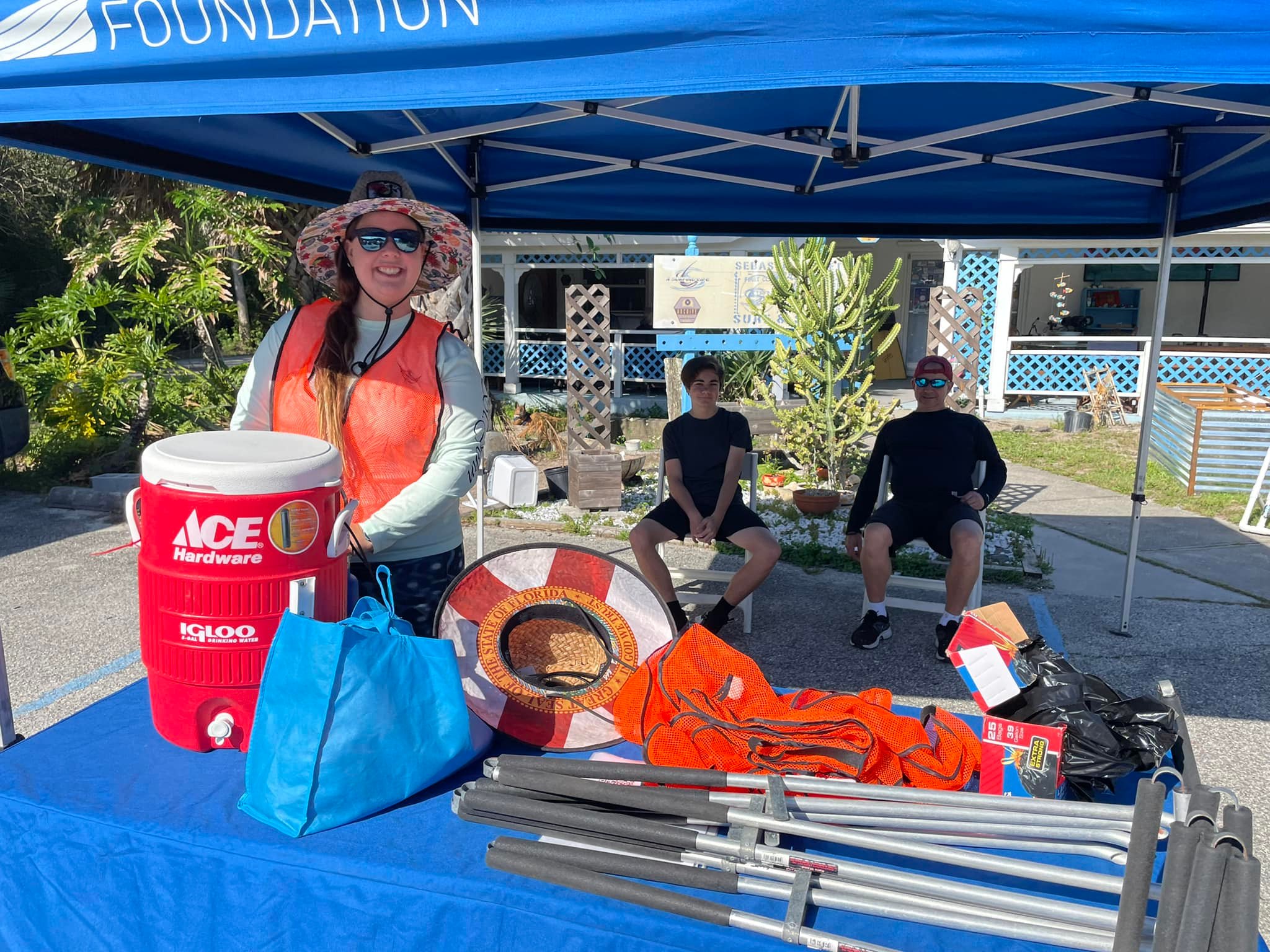 The Space Coast Chapter organizes monthly beach cleanups at different locations within Brevard County. Quarterly, our chapter meets at the Sebastian Inlet Surf & Sport shop, and volunteers help clean up Highway A1A and the beach in Sebastian. Come out and meet others who also care about our beaches and ocean.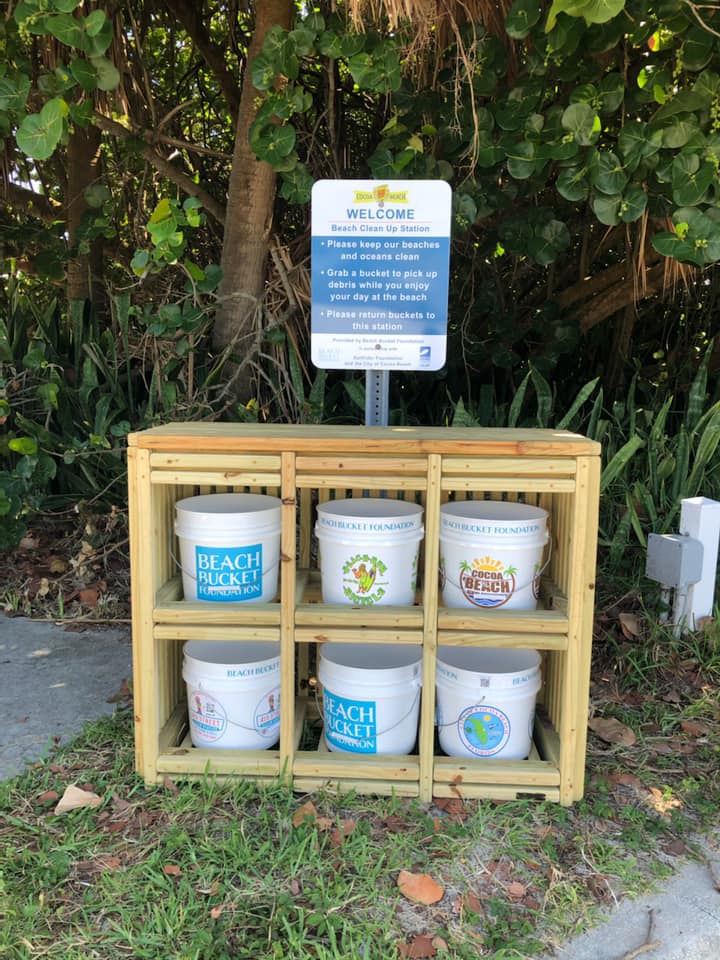 The Space Coast Chapter and the Beach Bucket Foundation are collaborating to keep our beaches clean. Clean up a beach near you with a beach bucket from Beach Bucket Foundation. Sponsored by local businesses and organizations, look for the buckets at parks in Cocoa Beach and Indialantic. Grab a bucket and do your part. Take your kids and make it a scavenger hunt expedition. Please return the bucket so others may do their part and eliminate the costs of replacing buckets.
Research predicts by 2050, plastic will likely outweigh all fish in the sea.
(source: Ocean Literacy Portal)