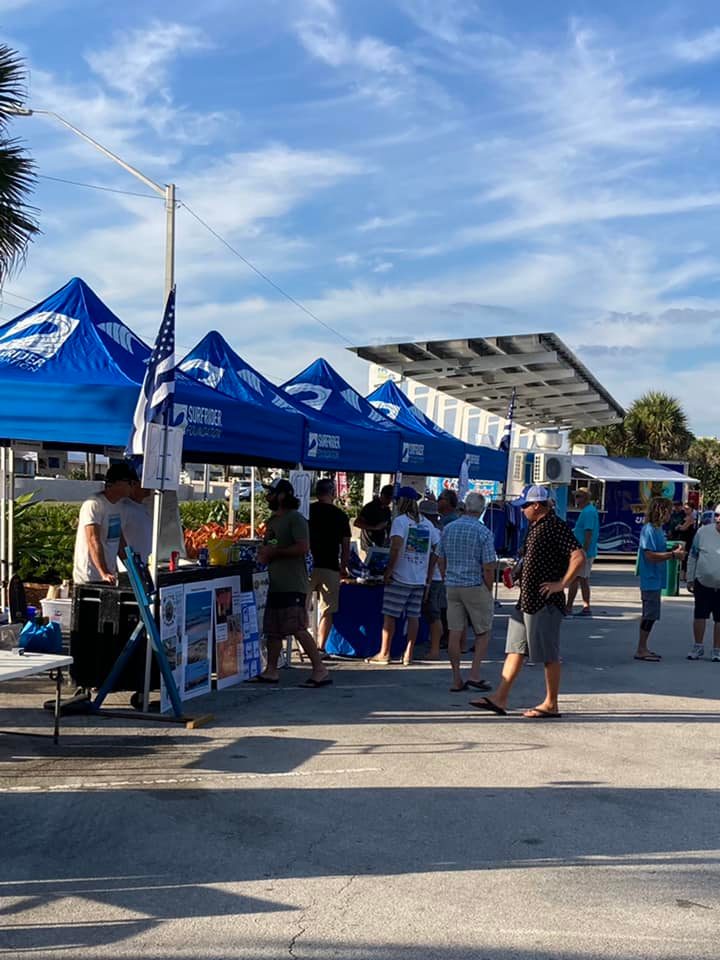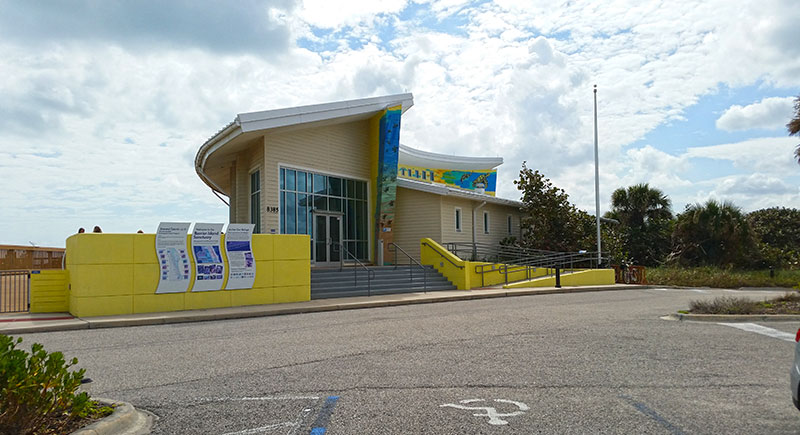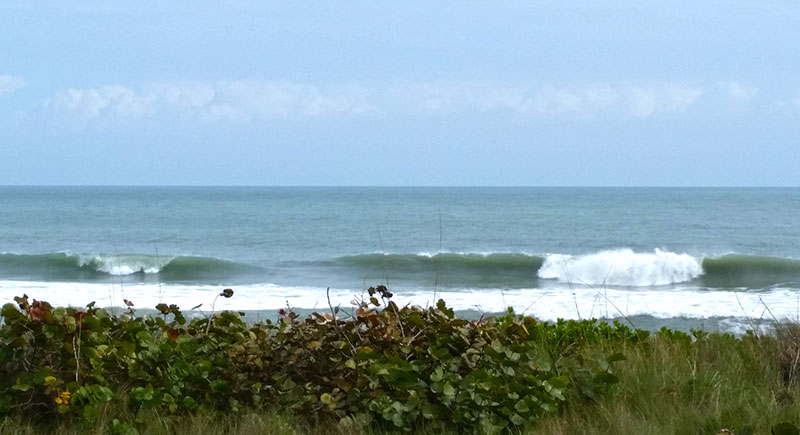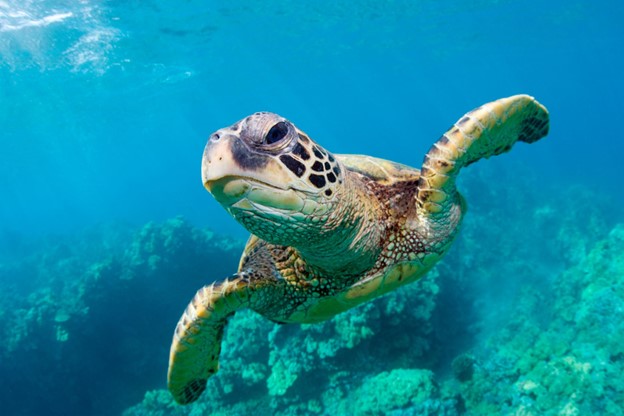 Ocean Treasures Festival-February 4th
Join our chapter at the Barrier Island Center for their Ocean Treasures Festival on Saturday, February 4th. We will be setting up our chapter tent at 9:15 a.m. and ending at 4:00 p.m. The Center is centrally located in heart of the Archie Carr Refuge in southern Melbourne Beach at 8385 South Highway A1A.
The Barrier Island Center is managed under Brevard County's Environmentally Endangered Lands Program referendum. The referendum was established by voters in 1990 to protect and preserve the rich biological diversity of Brevard County for future generations.
At our tent, we will be spreading our mission's message of clean water and healthy beaches. Let's support the center's program to protect and preserve the many ocean treasures we have in Florida. If you are passionate about our ocean and beaches, help us at our tent during the festival. Meet others with the same passion.
Once you select the "Volunteer" button below, our volunteer program is displayed with more details. Simply select "Sign Up", complete your information, and the times you can be there. We appreciate your help!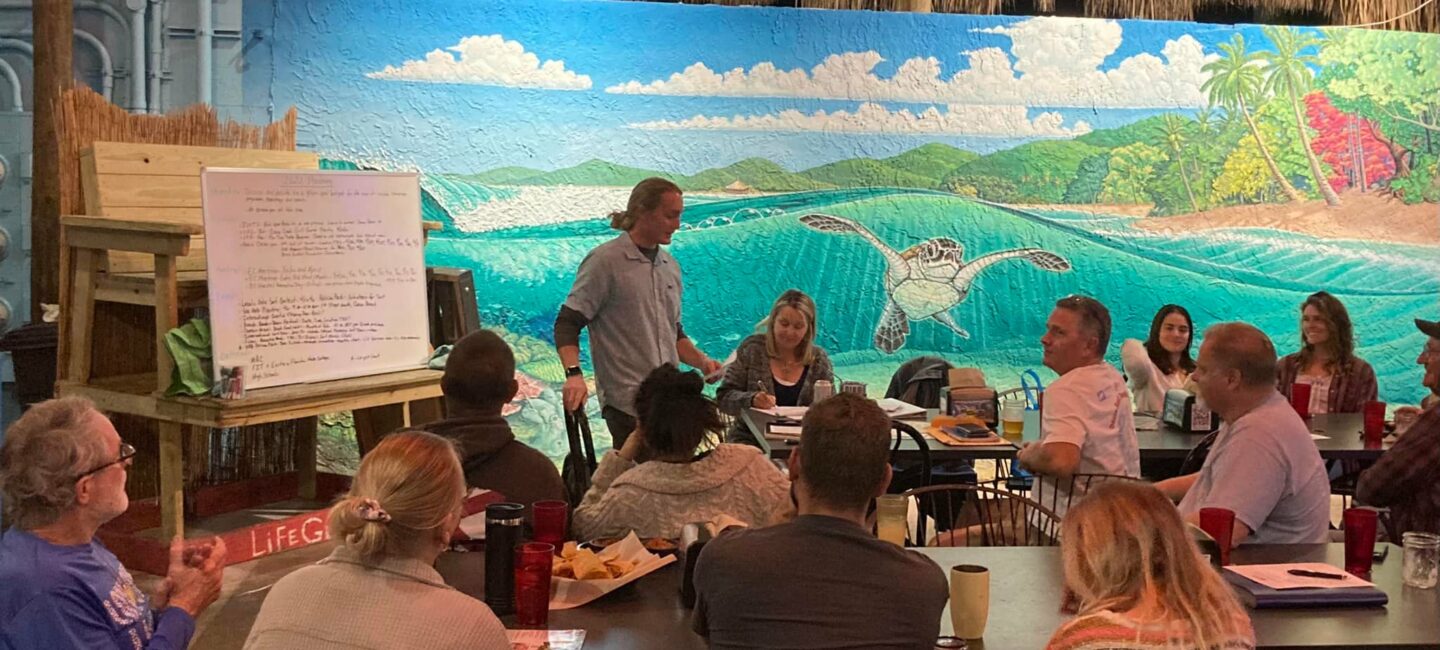 First General Chapter Meeting, February 15th 6:30-8:00 p.m.
Come out to see what your local Surfrider chapter is doing. Learn about our programs, such as the Ocean Friendly Gardens. Sally Scalera, Urban Horticulture Agent & Master Gardener Coordinator of UF will be our guest speaker. Her knowledge of Florida's native plants and how these plants play an important role in our environment is worth the time.
Join us to see how native plants can fit into your landscape. Let us know you are coming by selecting "Attending" below.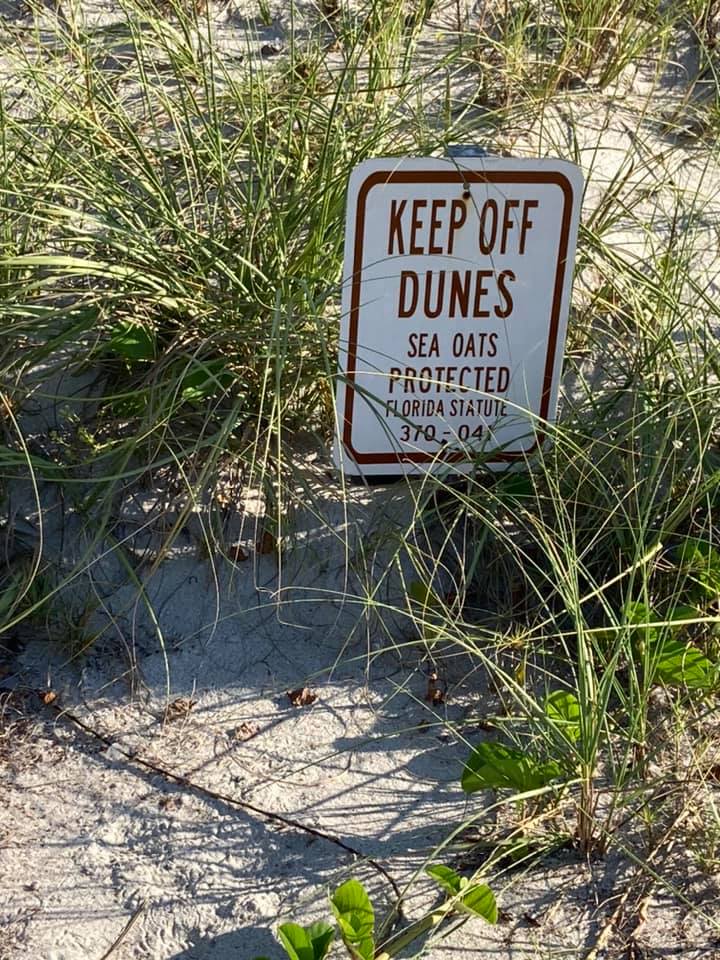 Cocoa Beach Dune Planting
Saturday, February 18
9:00-11:30 a.m.
Mark your calendars for Saturday, February 18., for the Cocoa Beach Dune Planting. Join us at Shepard Park to help preserve the sand dunes by planting various native plants, including sea oats and sea grapes. Meet at the 4th south beach access within the park. This is an event for the whole family.
The City of Cocoa Beach is providing the planting materials. Just bring your hat, sunscreen and water for hydration.
Let's save our dunes! To sign-up, select the volunteer button.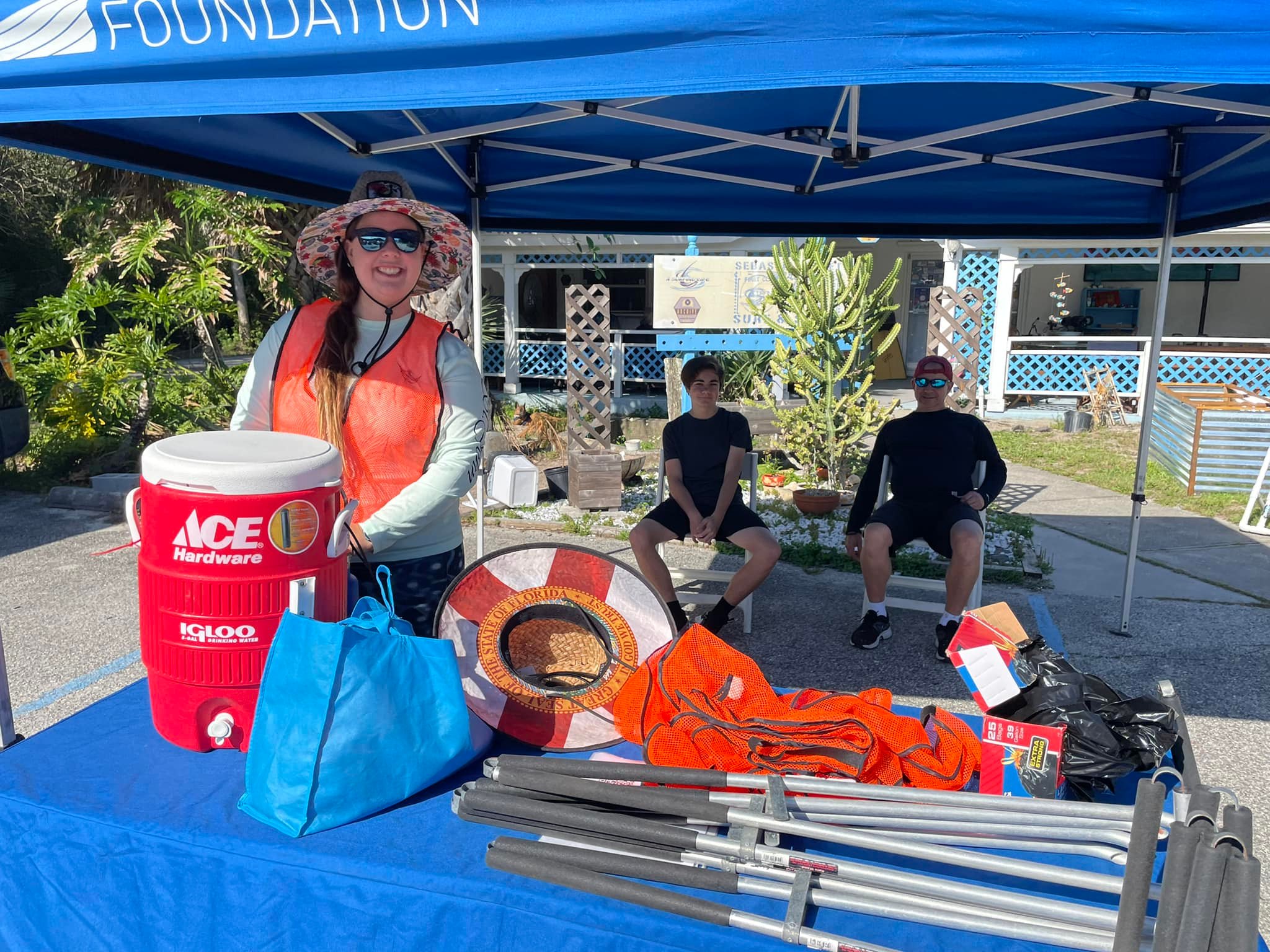 A1A Highway & Beach Cleanup Sebastian
Join our chapter in Sebastian for our quarterly A1A Highway and Beach Cleanup on Saturday, February 25, starting at 8:00 a.m. Meet at the Sebastian Inlet Surf & Sport to gather buckets and grabbers. At 11:00 a.m., return to the shop to weigh and record the debris. Enjoy a casual lunch and refreshments to show our appreciation for all of your efforts. Take time to browse the surf shop of its apparel, surfboards, etc.
We are all part of the solution and together we can restore our coastlines, one beach and highway at a time.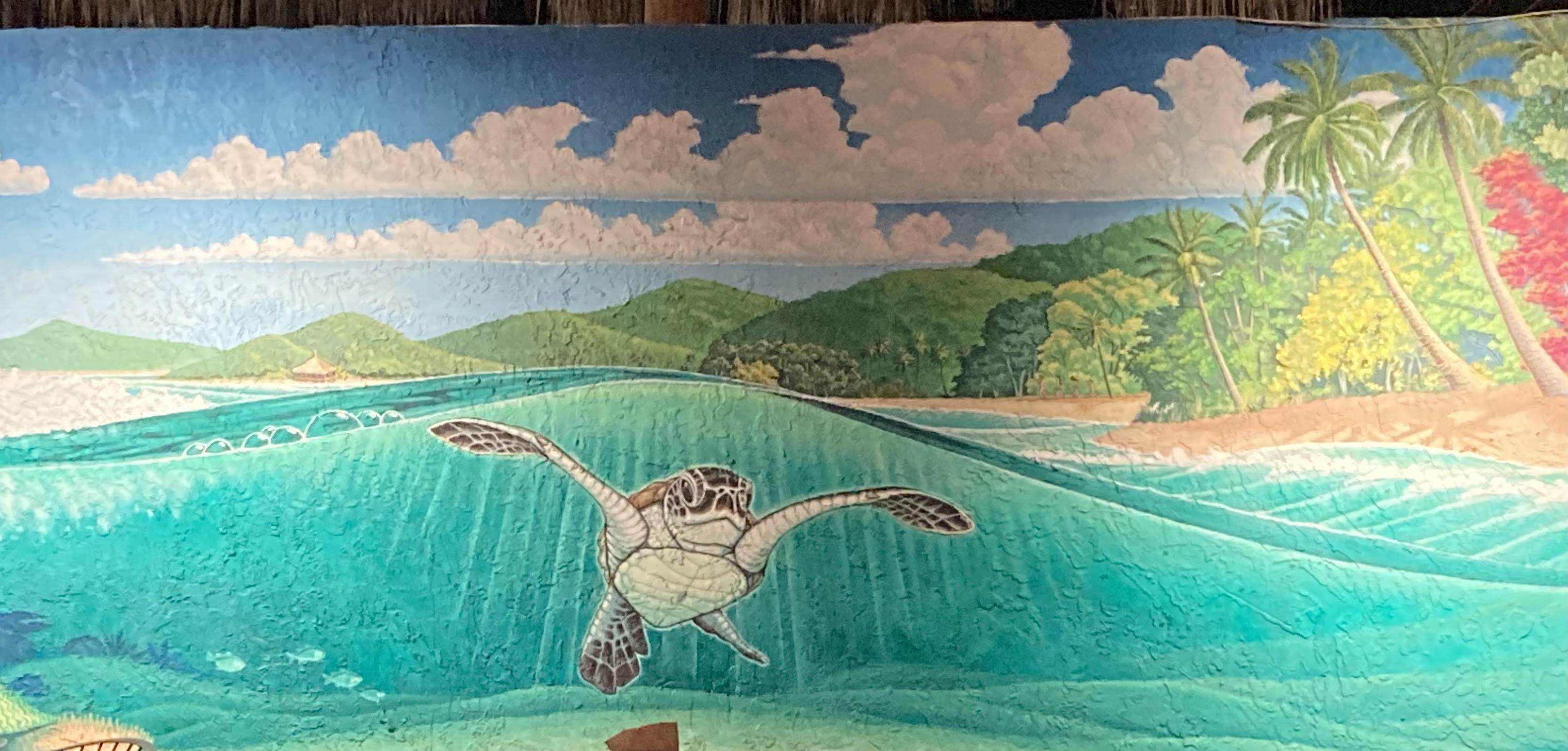 The Space Coast Chapter meets the third Wednesday of every month. Chapter meetings provide an opportunity to share knowledge and concerns regarding our beaches and local waterways, especially our ocean.
Select the button for dates, times, and locations.